Wedding Supplement
{{hitsCtrl.values.hits}}
8 June 2022 12:26 pm
Hair & Make-up, Outfits : Ramzi Rahaman of Ramzi's Salon
Models : Keshi Fernando & Rashmi Wikramasinghe
Jewelry : Elly Creations
Location : Artisan Villa - Colombo 08
Words : Mandulee Mendis
Photos : Nirmala Dhananjaya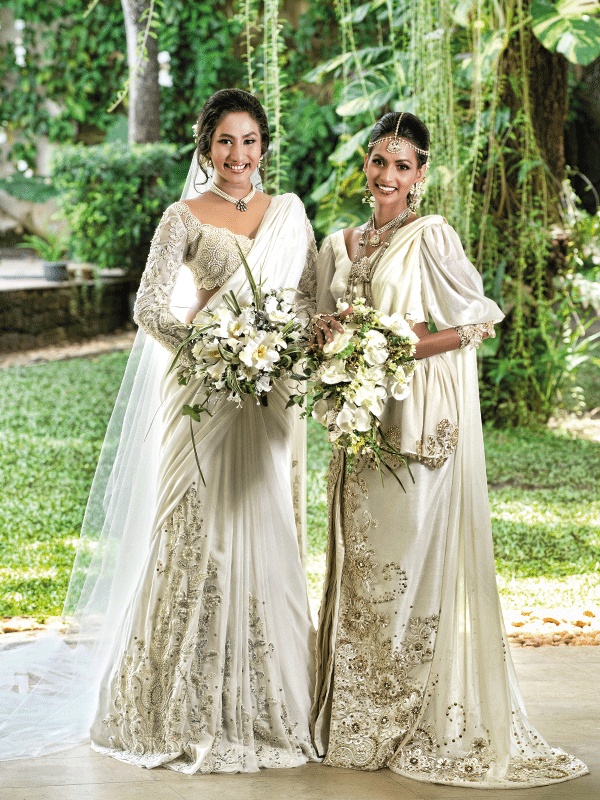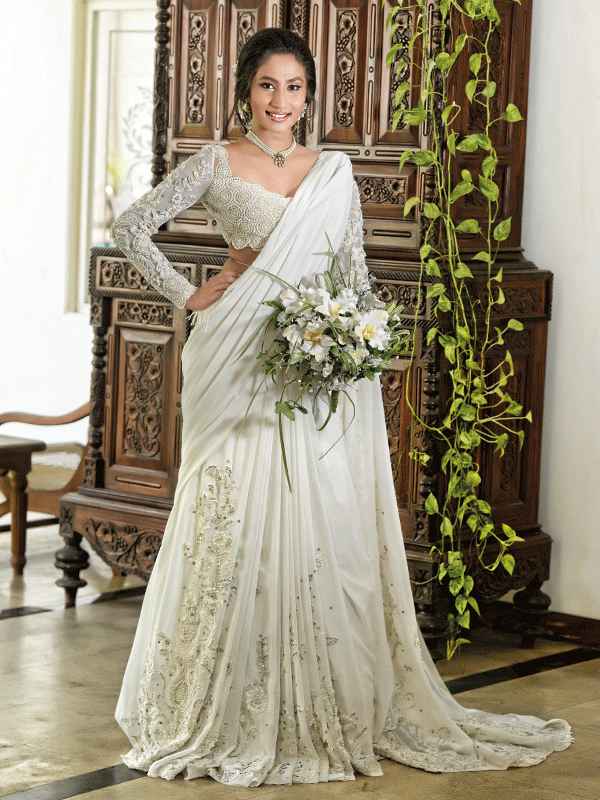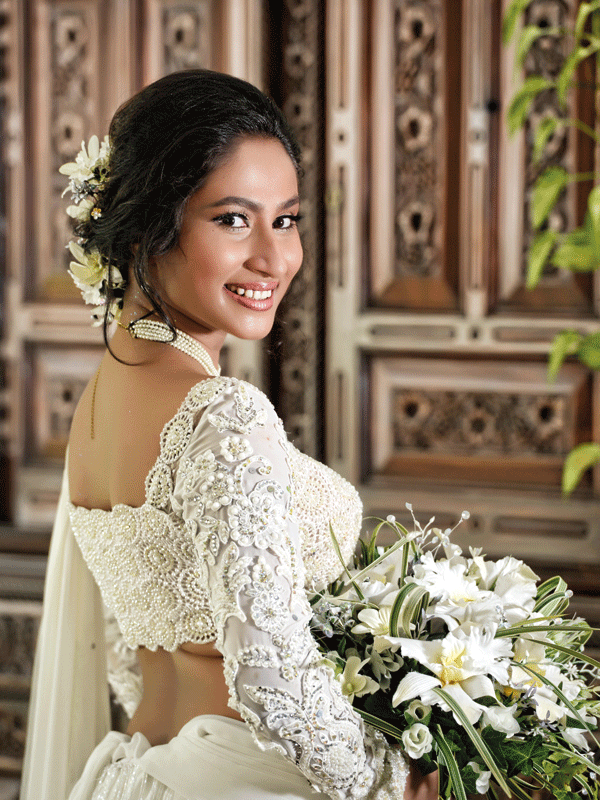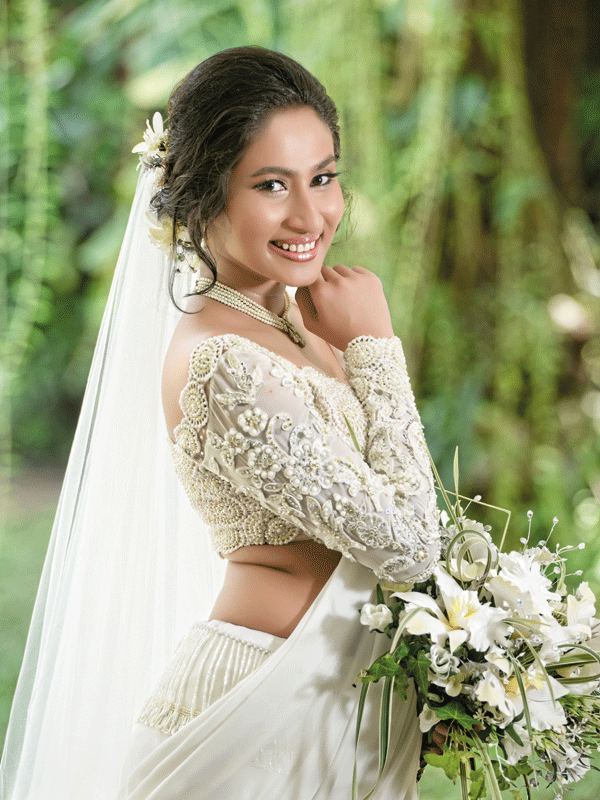 We have gone with a plain but elegant look with the saree this wedding season. The plain saree against the lace detailed saree jacket reflects the simple beauty the outfit aims to reach. We have used a simple bouquet which also complements the flower hair accessory.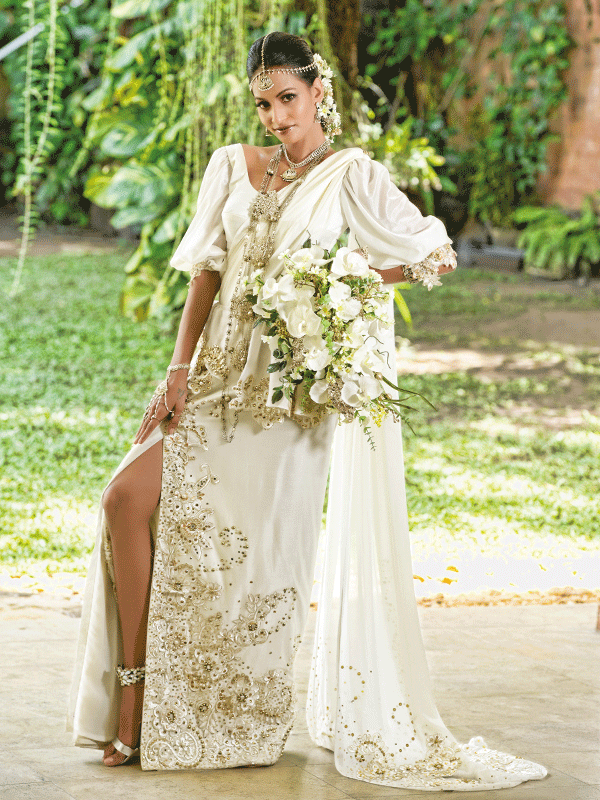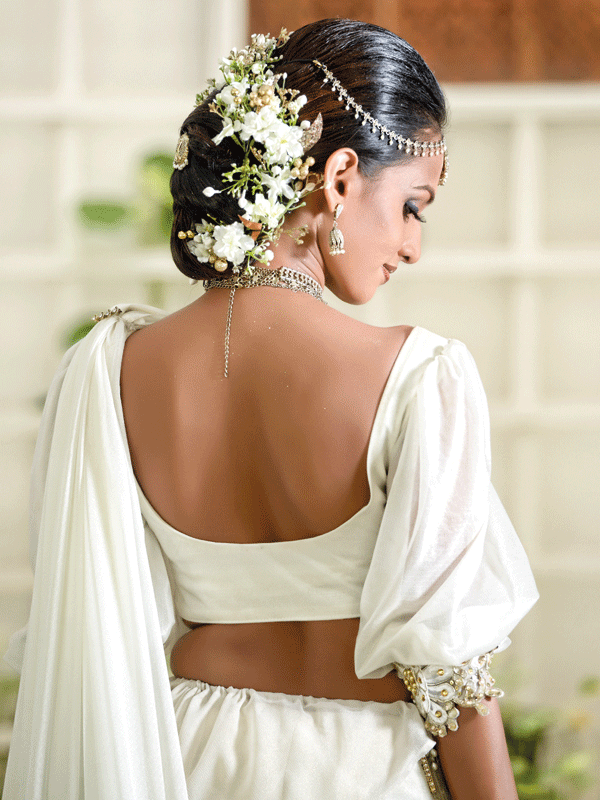 The traditional look we are going for this year is simple and trendy. The design lies only in the headpiece and the entire saree is a shade of white. The thella we have used is very simple and it goes with the necklaces. The orchids in the bouquet complement the design of the headpiece.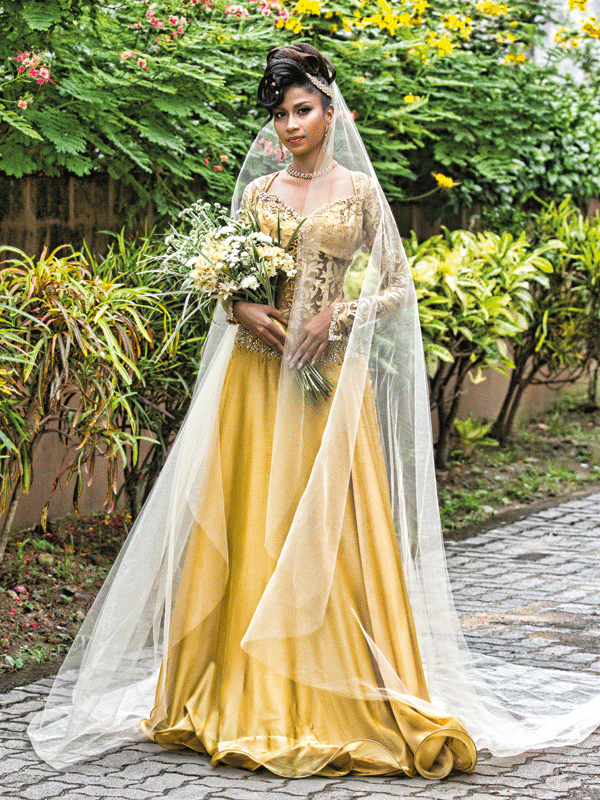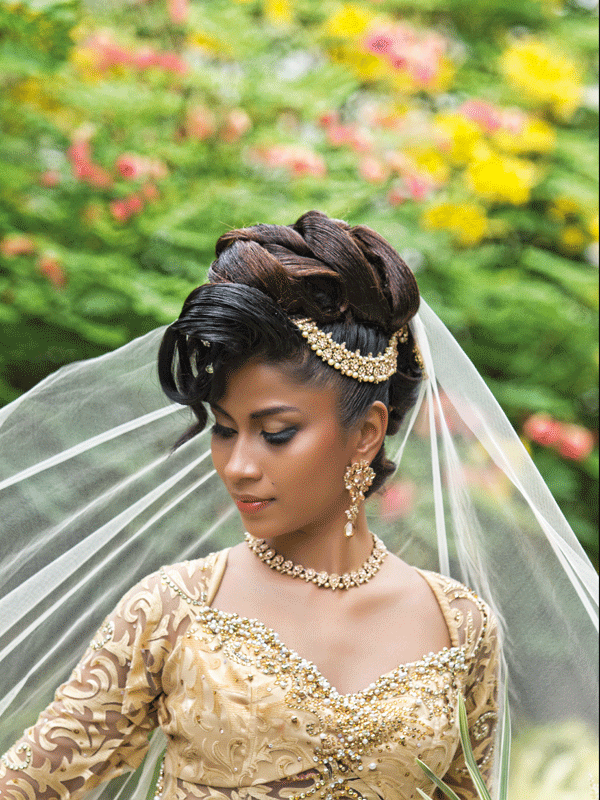 Instead of the classic white dress, we have gone with a glamorous gold this wedding season. We have paired it with a beautiful veil that goes with the style of the dress. The bouquet is made with a rustic touch and the makeup complements the gold shade of the outfit.