Ideas for Meat & Rice Dishes by Yvonne Fernando
{{hitsCtrl.values.hits}}
7 June 2019 02:34 pm
Pork in black bean sauce
Ingredients:-
500g Pork fillet finely sliced ¼ cup Black bean sauce 2tbs Ginger juice 1tbs Soy sauce 1tbs Corn flour 4tbs Oil 1 Large Onion sliced 1Carrot peeled and sliced 100g Bamboo shoots 1 Green Capsicum seeded and sliced 1 cup Stock ¼ tsp Szechuan Pepper ¼ tsp Salt
Method:-
In a bowl add pork, mix half the black bean sauce, ginger juice, Szechuan pepper, salt and set aside for 15 minutes. Heat a Wok over high heat, add marinade pork and cook until dry. Add oil and fry the pork for 1-2 minutes. Mix stock, corn flour, remaining black bean sauce and pour in to the Wok, mix well. Add sliced vegetables and cook for 2-3 minutes. Mix well and serve with noodles or rice.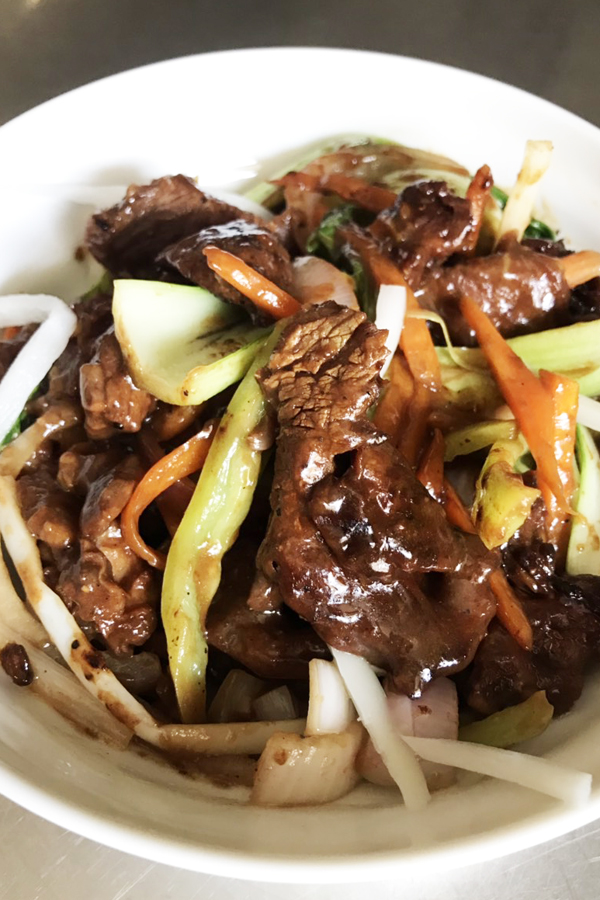 Ham and Prawn Fried Rice
Ingredients:-
Cooked Basmathi Rice, 500g 150g Ham Sliced 300g Prawns Cleaned 100g Carrot grated or chopped 2tbs Soy sauce 3tbs Hot Chilli sauce 1tsp Zensai Chilli paste 3tbs Chilli oil 1tbs Garlic chopped 2tbs tomato ketchup 1tsp ginger chopped ½ tsp Salt ½ cup Oil
Method:-
Heat half the oil in a wok, add prawns, garlic, ginger, bok choy, carrot, chopped ham and cook for two minutes, take off the fire. In to the same oil, add remaining oil , chili oil, chilli paste, tomato ketchup, soy sauce hot chilli sauce and mix well. Add boiled rice, mix and cook for 1-2 minutes. Add salt and prawn mixture. Mix well and server hot.