Easy & Delicious Finger Foods With Yvonne Fernando
{{hitsCtrl.values.hits}}
1 July 2021 10:36 am
Baked Bean Pizza Scrolls
Ingredients Dough :
225g Flour
1 tbs. Olive Oil
1 tsp. Sugar
1 tsp. Yeast
1 tsp Salt
200 ml. Water
4 Sausages (cooked)
250g Baked Beans
100g Spinach
100g Grated Cheese
Method:
In a large bowl, add flour, yeast, sugar, salt, olive oil, and mix well. Make a well at the centre, pour lukewarm water, using the fingers gather the dough into a ball.
Knead the dough on a floured surface for 8-10 minutes and set aside for 20 minutes. Roll the dough on a lightly floured board into rectangle shape, spread baked beans over the dough and top with sliced sausages, spinach and cheese. Roll up to form a log. Refrigerate for 20 minutes. Then cut into 12 rounds. Place rounds on a buttered tray, leaving space between each roll. Pre-heat the oven for 2000C for 10 minutes, and bake for 20 minutes until golden brown.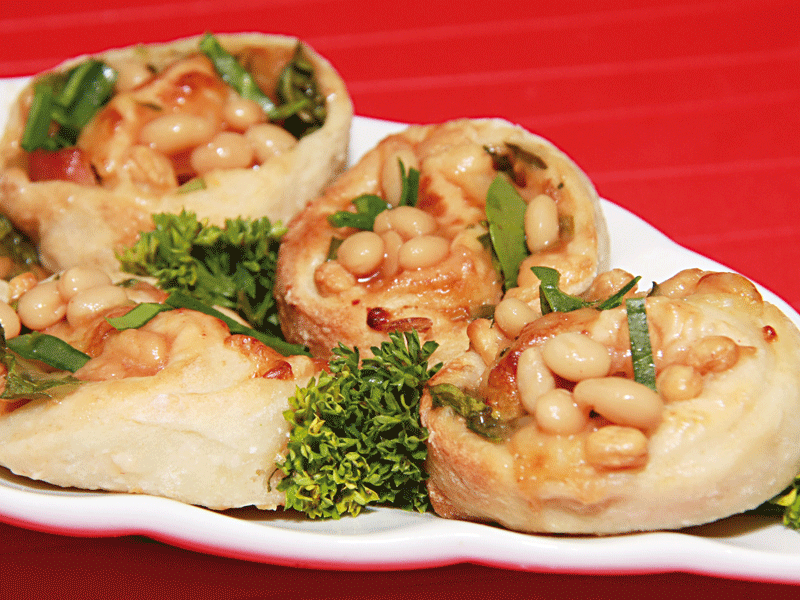 Juicy Beef Burger
Ingredients:
Burger Buns
Cheese slices
Sliced Tomato
Dejon Mustard
Tomato Sauce

Ingredients for Burger cutlets:
350g Minced Beef
100g. Fresh Bread Crumbs
1 tsp S alt
½ tsp Pepper
3 tbs Onions (chopped)
1 tsp Garlic (chopped)
2 tbs Rosemary (chopped)
1 Egg
1 tbs Worcestershire sauce
1 tbs Flour
2 tbs Olive oil
Method:
In a pan heat olive oil, add garlic, onions and sauté. Add chopped rosemary and stir well. Into a bowl, add minced meat, salt, pepper, Worcestershire sauce and hot onion mixture. Mix well. Into the mixture add egg, flour and fresh bread crumbs. Then divide the mixture into six portions, shape portions into flat cutlets. Cook in a heated, oiled grill pan until browned on both sides and cooked through. Sandwich burgers in buns with cheese, lettuce, tomato and mustard.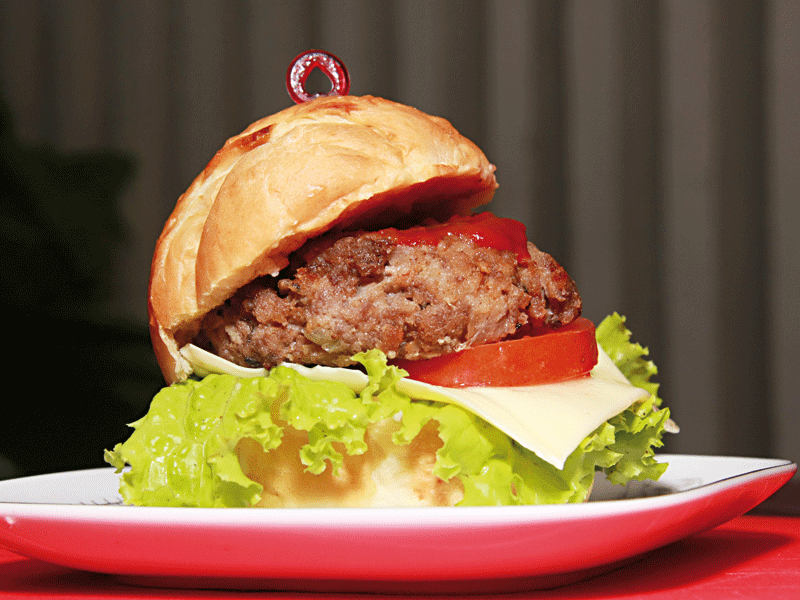 Excited to read more? Get Lanka Woman in Magzter for our latest Digital Issue!
www.magzter.com/.../Lanka.../Women's-Interest/530905
www.lw.lk