Choco Delights With Yvonne Fernando
{{hitsCtrl.values.hits}}
6 October 2021 07:46 am
Date and Chocolate Steam Cake
Ingredients :
200g Seedless dates washed and chopped
200g Flour
2tbs Coco powder
1/4tsp Bicarbonate of soda
200g Butter
4 Eggs
2tsp Vanilla essence
12 Ramekins greased or prepared moulds
50ml Hot water
Method:
In a bowl mix chopped dates, bicarbonate of soda, hot water. Mix well and set aside for 5-6 hours. Beat butter and sugar together until creamy, add eggs one at a time and beat well.
Add date mixture, vanilla and beat. Sieve together flour, baking powder and coco powder, mix into cake mixture. Pour the batter into prepared moulds and steam for 20 minutes.
Serve with Chocolate Sauce.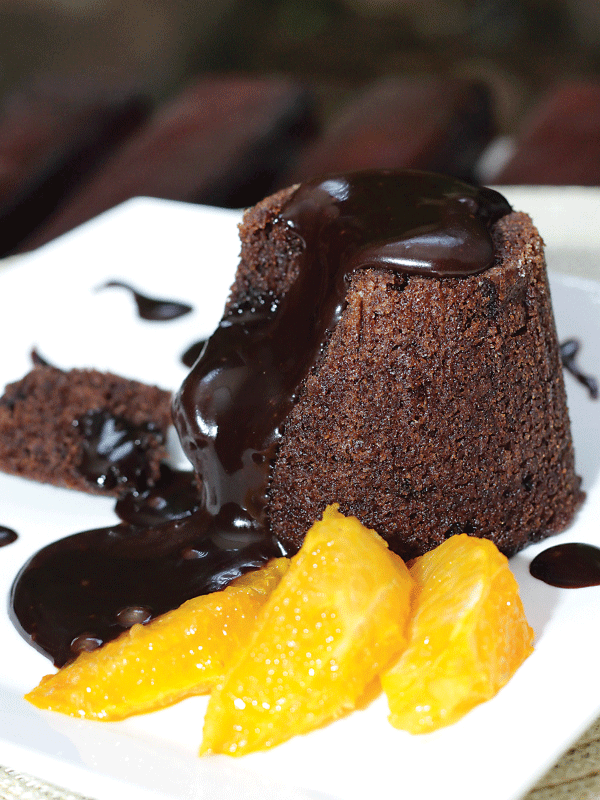 Chocolate & Cherry Slices
Ingredients A:
200g Marie Biscuits Crushed
200g Desiccated coconuts
150ml Condensed Milk
100g Glazed Cherries Chopped
3tbs Cherry Syrup
Ingredients: B
200g Dark Chocolate
50ml Milk
1tsp Butter
Double boil B Ingredients
Method:
Line a tin 6'x6' inches with a lunch sheet. In a bowl mix all the "A" ingredients and press into the prepared tin and refrigerate for ten minutes. Pour the chocolate mixture over the set cherry layer and refrigerate for a further 15 minutes. Remove from tin, Slice and Serve.